I'm sitting up in bed, or on the couch, as it were, where I have been trying to sleep off the slew of vodka-and-tonics I downed last night at our Sand Paper Press reading here in Portland.  Shawn Vandor, whose Fire at the end of the rainbow was just reviewed over at Dossier, and I read at 220 Salon.  Happily I had the chance to meet and fraternize with thethe's own Evan Hansen.
Happily too I have had the chance to experience a temperate spring.  In my new adopted home 
we have a desert spring, which is an entirely different beast.  
Anyway, it's been good to see green grass against mud and cherry trees in blossom.  All of this reminds me of the wonderful lineage of cold muddy spring poems.  There's 'Spring and All'
By the road to the contagious hospital

under the surge of the blue
mottled clouds driven from the
northeast—a cold wind. Beyond, the
waste of broad, muddy fields
brown with dried weeds, standing and fallen
patches of standing water
the scattering of tall trees
All along the road the reddish
purplish, forked, upstanding, twiggy
stuff of bushes and small trees
with dead, brown leaves under them
leafless vines—
Lifeless in appearance, sluggish
dazed spring approaches—
They enter the new world naked,
cold, uncertain of all
save that they enter. All about them
the cold, familiar wind—
Now the grass, tomorrow
the stiff curl of wildcarrot leaf
One by one objects are defined—
It quickens: clarity, outline of leaf
But now the stark dignity of
entrance—Still, the profound change
has come upon them: rooted they
grip down and begin to awaken
And then there's 'A Cold Spring,' poem that adds its title to the marquee of Elizabeth Bishop's 1955 updated North & South.  Unfortunately the wintereb is not obliging me, and I cannot find a text of said poem to paste and copy, nor can I manage to get myself out of bed, or off the couch rather, to open the actual book, which is about five feet away from me on one of Shawn's shelves.  Truth be said, I have been consumed with convalescence lately; well, not consumed with it actually, more consumed by the idea of it.  But you never know when the time will come.  
In fact, several people have been recommending Denton Welch's In Youth Is Pleasure to me lately.
Anyhow, I'm still stuck in this rhyming couplet thing; I can't tell whether or not it's a good idea to post my own poems here; especially this one, which I literally just wrote; but nor can I see why this can't be a forum for, eh, I hate to call it experimentation,
or even worse, abusing the reader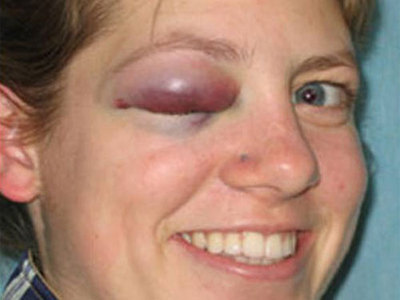 , but rather using and misusing this poetry stuff in our fraught digital kingdom.
Oh yes, back to the couplets.  Here are some more.  And to further dispel the mystery, I tried to do these while cycling through the vowel-sounds, or vowel-name sounds: ae, ee, aye, oh, you.  A little like Rimbaud, I guess, but without the intimidation.  So, throat cleared, couplets, voyelles, et le printemps froid:
Here in Portland another day
begins, the sky is the color of spring clay
and in fact it is spring, see
the blossoming tree
outside the window?  The sky
is the color of a sigh.
The blossoms show
that flowers too can mimic snow,
and fall, powdering the air they fall through.
The birds seem to have no clue:
can it be said that they pray
for wings they use to flay
the air and so are free?
Their wings must act the key
to a door locked to the sky,
locked no matter how hard humans try
to stick an intrepid toe
through it.  Unlike the winterland show
of crystallized precipitation, the blue
provides no backdrop to our dreams, who
dance against open black highway
of orbits at rushing play.
Their flight is galaxy,
not of this world; while the birds are free
to roost and be shy,
and only when they die
do they understand how gravity is foe.
One falls lifeless to the petals––or are they snow?
Armies of gust, the white specks form a crew.
Clouds retreat.  The Portland sky is blue.